You are here because of indie games, right?
Well, here's something for you.
On April 1st, Valve released the Potato Sack, a pack of 13 awesome indie games, including AaaaaAAaaaAAAaaAAAAaAAAAA!!!, BIT.TRIP BEAT, The Ball, Super Meat Boy and many more.
But... it seems something is not quite right...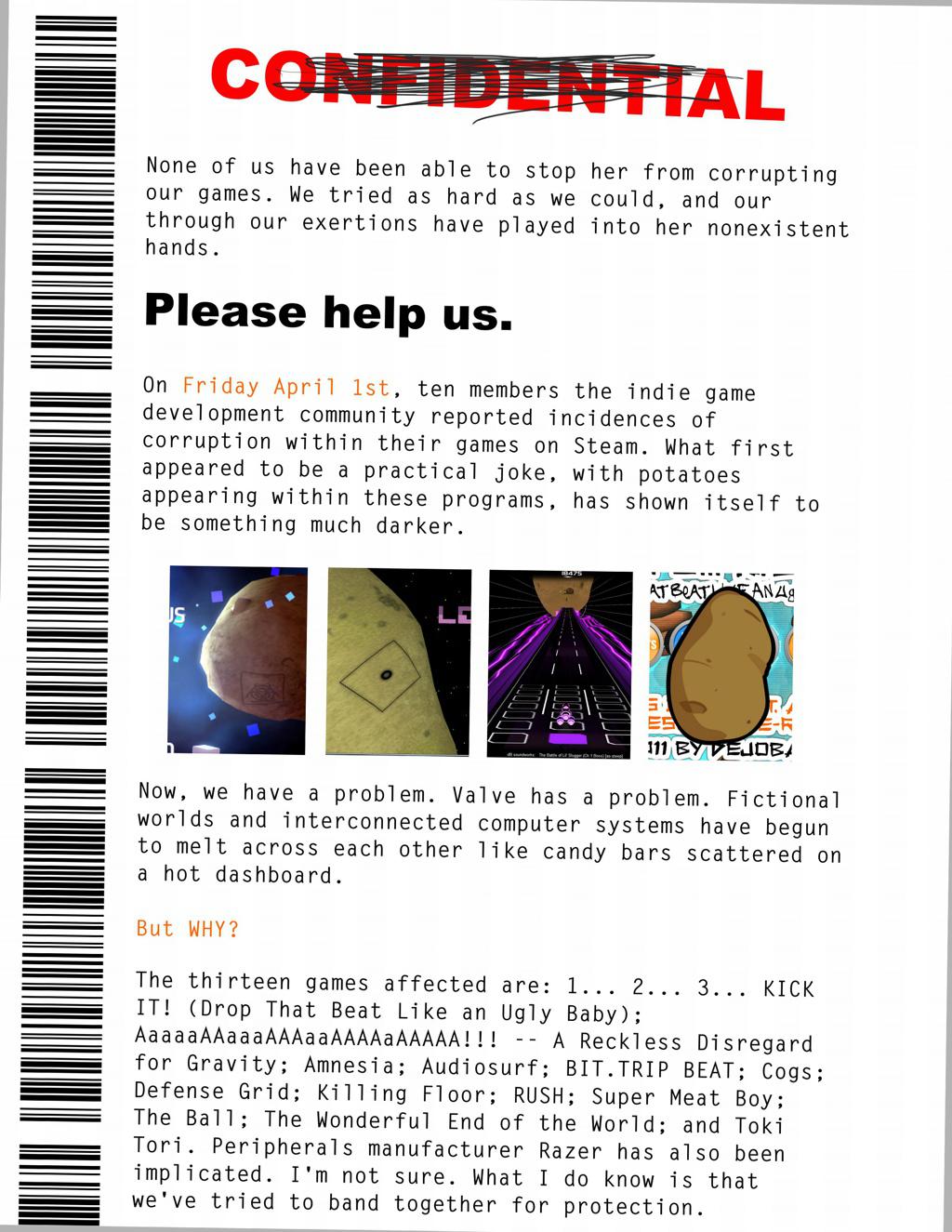 Go grab the Potato Sack now and help us solve the mystery.